Simple Plan Teases New "Antidote" Music Video
The Canadian pop punkers that stirred up a lot of angst and hormonal relatability within the early 2000s youth are back.
Today, the four-piece musician outfit from Montreal, Quebec, posted photos from a music video shoot they were recently part of for their new song called "The Antidote." The band posted photos on a Los Angeles, CA concert set, teasing fans of what the video could possibly be about.
View this post on Instagram
The active Instagrammers recently even took a page out of James Corden's book and created their own "Carpool Karaoke" version of the tune.
Simple Plan's "The Antidote"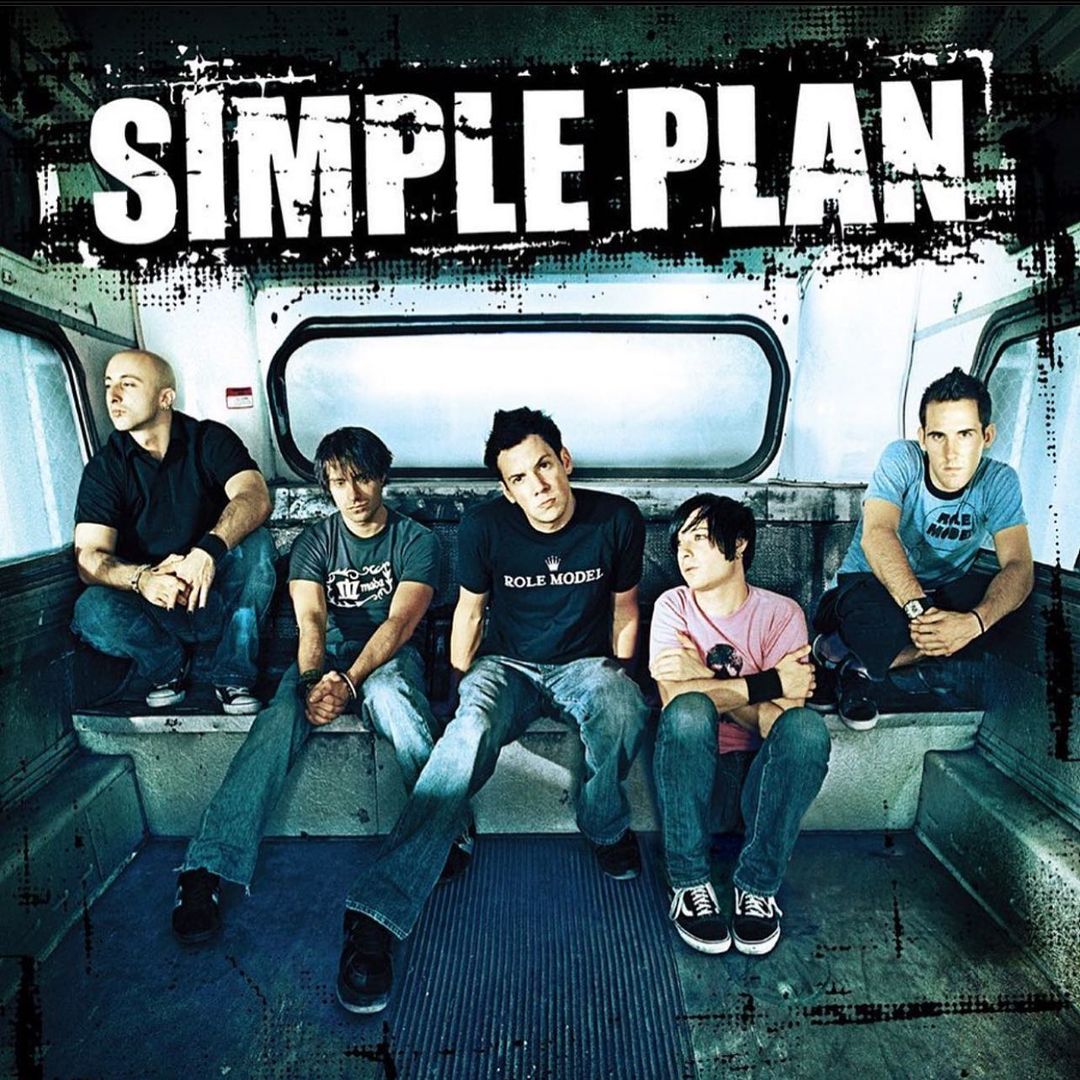 Instagram
Though the band's heyday was seemingly in the Avril Lavigne-Good Charlotte-Michelle Branch music era of 1999 through 2005, the band is active, and still producing music that traces them and their fans back to the emo anthem days.
With lyrics like, "I'm caught up in a life, that I wish I could erase, I want to disappear, I want to leave without a trace," the band's nearly seven million Spotify followers continue to soak up all the band's continued lyrical anguish.
According to the band's Instagram, "Antidote" even surpassed one million Spotify streams within a week of debuting.
The last time Simple Plan released music was 2018's "No Pads, No Helmets…Just Balls," a 15th anniversary re-release of the 2002 seminal songs that have kept them on the musical circuit.
Simple Plan Plays at Emo Nite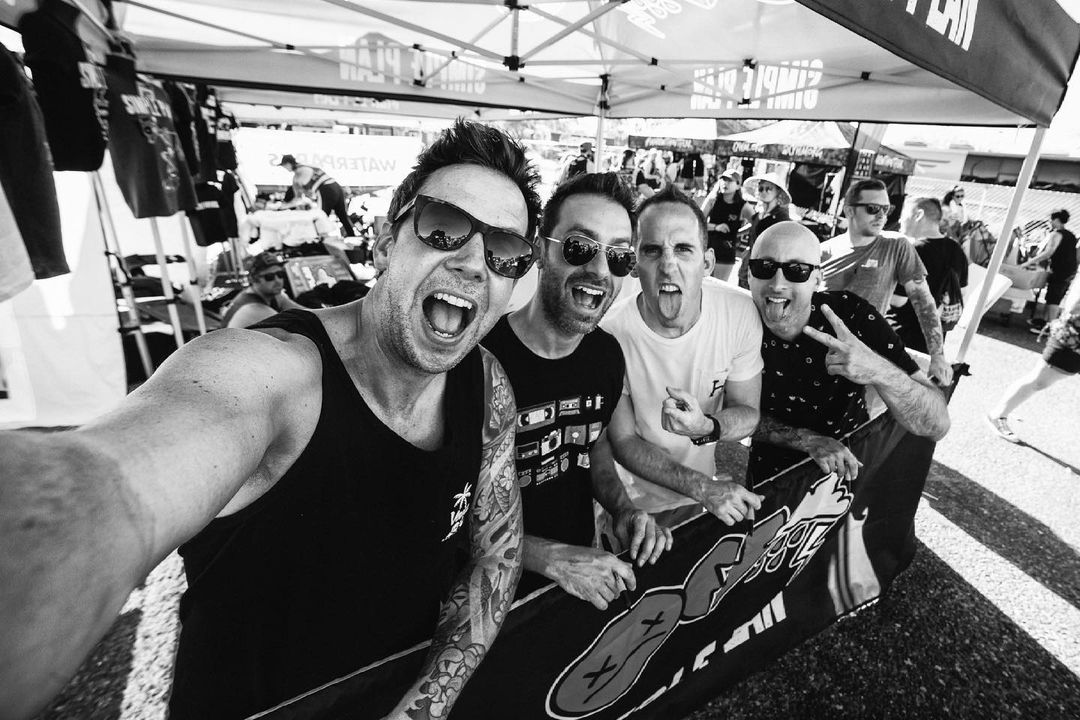 Instagram
The band recently posted that they played a stint with Emo Nite – a two-person passion project that brings bands in to play emo music around the country. The event started in small dive bars, but the popularity boomed and now these parties are thrown in dozens of cities across the country, with bands like All Time Low and Good Charlotte making appearances.
Simple Plan celebrated and played the finale for Emo Nite's seventh birthday and played their mega hits, "Addicted," "Welcome To My Life," "I'd Do Anything" and "Perfect," among others.
According to Emo Nite's Instagram post, the quartet's full band set at Avalon Hollywood in Los Angeles, CA was a surprise to the crowd. Photos from the account from that night show hundreds of unknowing fans in the crowd singing along as lead singer Pierre Bouvier thrusts his microphone into the crowd. The fans in the crowd are hugging and jumping with massive smiles on their faces – happy to be witnessing decades worth of music they grew up on.
View this post on Instagram
Simple Plan posted similar photos, and the Emo Nite account showed their gratitude to have them and enthusiastically commented: "it was an honor to you have. You guys are legends!"
Another fan summed up perfectly what the rest of us are thinking: "I'm glad you're able to do what you love again."
Simple Plan Will Be Touring Again!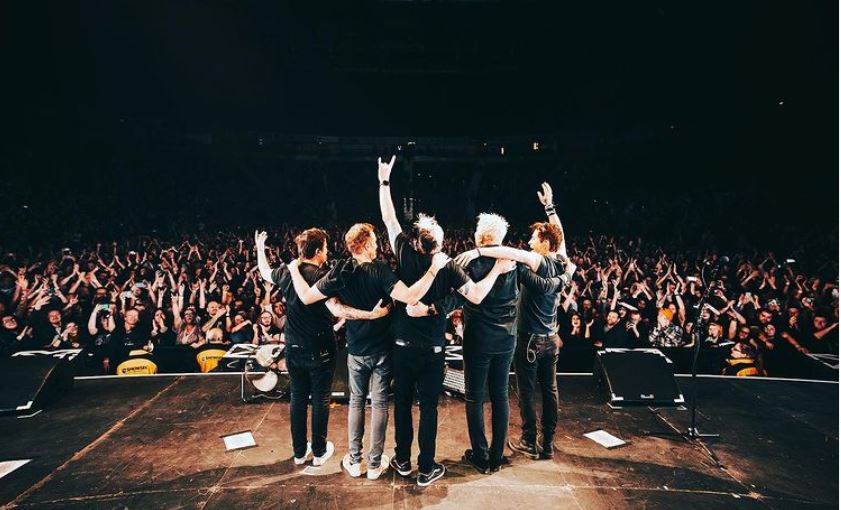 The Offspring | Instagram
Simple Plan was slated to tour with New Found Glory this past fall as part of the "Pop Punk's Still Not Dead Tour" – New Found Glory's reincarnate tour from their original "Pop Punk's Not Dead Yet" tour ten years prior – but dropped out of the tour due to concerns with Covid-19.
Simple Plan also posted that they will be playing a Mexican music festival next year – Tecate Pa'l Norte – alongside rock greats The Strokes and Papa Roach.
The band will be the direct support band for The Offspring's 2022 Canadian tour. We hope we can be in the audience, wearing our band tees and screaming "I'm just a kid, and life is a nightmare" with the band.