Seminal pop-punk band, New Found Glory, just received one of the highest honors for a group of musicians.
According to their Instagram, the band were presented with the Bravo! Award at the 2021 "Hall Of Fame Awards" for Broward County Public Schools alumni.
Two of the four band members – Ian Grushka (bass guitar) and Cyrus Bolooki (drums) – attended the unveiling of their star on the Walk Of Fame, representing Marjory Stoneman Douglas High and Taravella High.
View this post on Instagram
New Found Glory's Worthy Award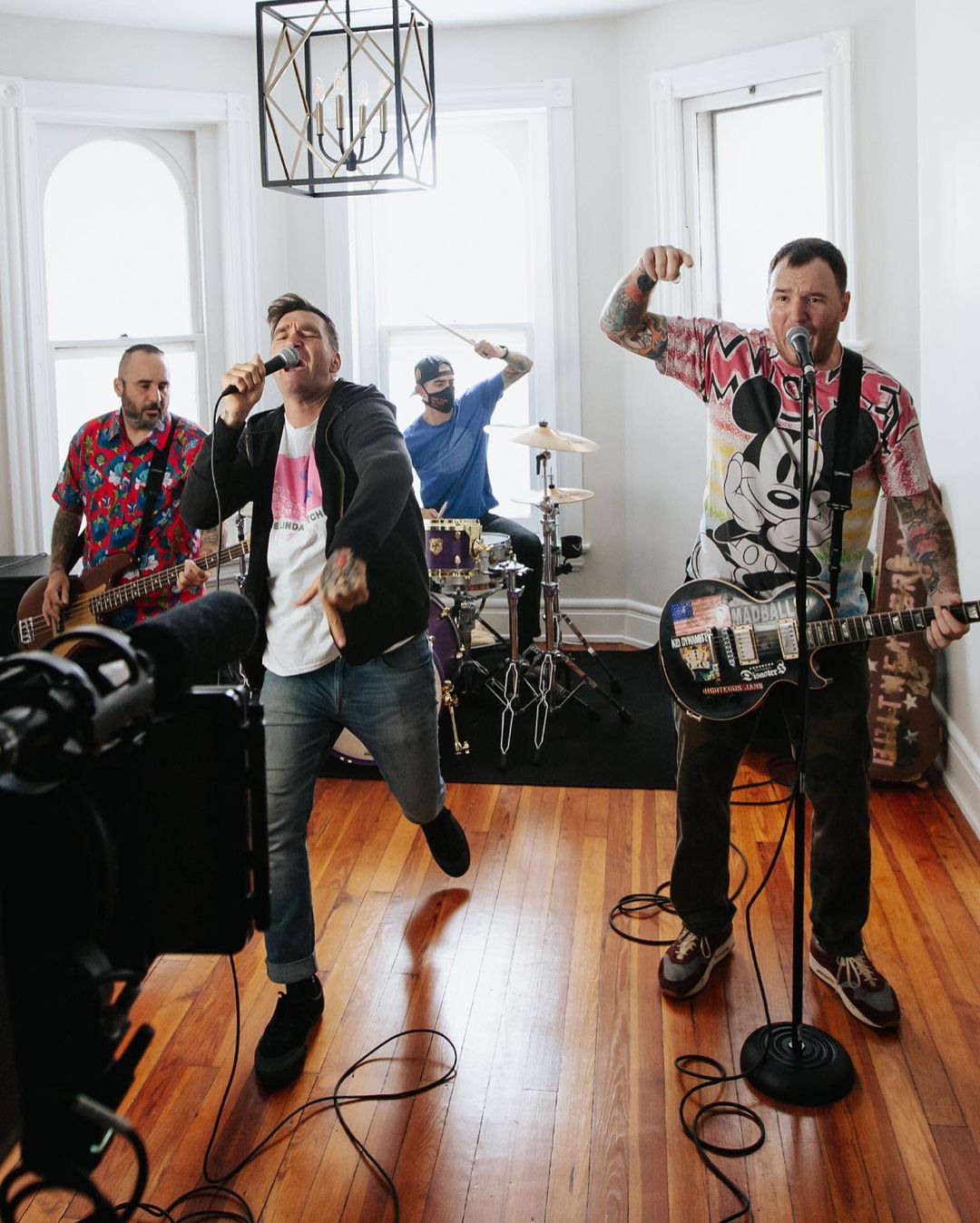 Instagram
The nearly 25-year-old band from Coral Springs, Florida, was given the award for the positive influence they have on youth nationwide. The band, also including Jordan Pundik (lead vocals), and Chad Gilbert (lead guitar, backing vocals) previously raised $118,000 through a concert they organized and headlined – to benefit victims of the Marjory Stoneman Douglas tragedy.
Almost four years ago, 17 students were killed and 17 injured by a mass shooter at Marjory Stoneman Douglas High School in Parkland, Florida. The perpetrator was a former student of the high school, and this episode of serial killing is still considered the deadliest high school shooting in U.S. history.
New Found Glory's founding members themselves felt extremely close to this benefit, as they formed their band while attending a high school where the tragedy took place.
It was important for New Found Glory's #ParklandStrong benefit concert to also include pop-punk greats Dashboard Confessional's Chris Carrabba and Yellowcard lead William Ryan Key – since these musicians were also from Florida and felt close ties to the tragedy.
Bassists Against Racists
View this post on Instagram
Aside from their work to support the Parkland shooting victims, New Found Glory is currently supporting an initiative called "Bassists Against Racists," and promoting the sale shirts with that slogan written on them, along with an illustration of Grushka playing bass.
The initiative was founded by bass players Linh Le and Gaby Kaos from bands Bad Cop / Bad Cop and The Venomous Pinks, along with Ines Bartl, who prints the shirts, and Paul Smith, who designs the shirts.
The foursome work to produce a different, intricately-drawn shirt each month, featuring a different bassist and a different moral lesson, with each shirt benefiting different nonprofits.
Past bass players who've been featured in the initiative include Bryan Kienlen of The Bouncing Souls, Joe Principe of Rise Against and Chris #2 of Anti-Flag, among others.
The anti-establishment bands promote immigration, ending police brutality and speaking out for what is right on their shirt designs, with thousands of dollars in proceeds benefiting various social causes. A few of the beneficiaries include the Black Lives Matter Global Foundation Network, and StopAAPIHate, an organization that works to curb anti-Asian discrimination during the pandemic.
View this post on Instagram
Pop Punk's Still Not Dead Yet Tour
It's all uphill from here, as through music and philanthropy, New Found Glory's career continues to span through to the next generation of pop-punkers. They just finished up a fall nationwide tour – "Pop Punk's Still Not Dead" – as a follow-up to their 2011 tour titled "Pop Punk's Not Dead."
The band played with just as much vigor and energy as they did when they began in 1997, and shared the bill with Less Than Jake, Hot Mulligan, and Lolo.
With all the community involvement New Found Glory continues to take part in, it's safe to say that pop-punk isn't dead yet, and continues to help others.