Dweezil Zappa has filed for divorce from his wife, Megan Marsicano, after 10 years of marriage.
According to legal documents, obtained by The Sound Beat, Frank Zappa's son filed for dissolution of marriage in Los Angeles County Courts. The filing says the couple was married on April 3, 2012, and separated in August of this year, after 9 years and 4 months.
The couple shares no minor children and the guitarist cites "irreconcilable differences" as the reason for the split.
As for spousal support, Dweezil is asking to "reserve for future determination the issue of support" which would be payable to Marsicano.
Frank Zappa's Son Files For Divorce From Wife After 10 Years Of Marriage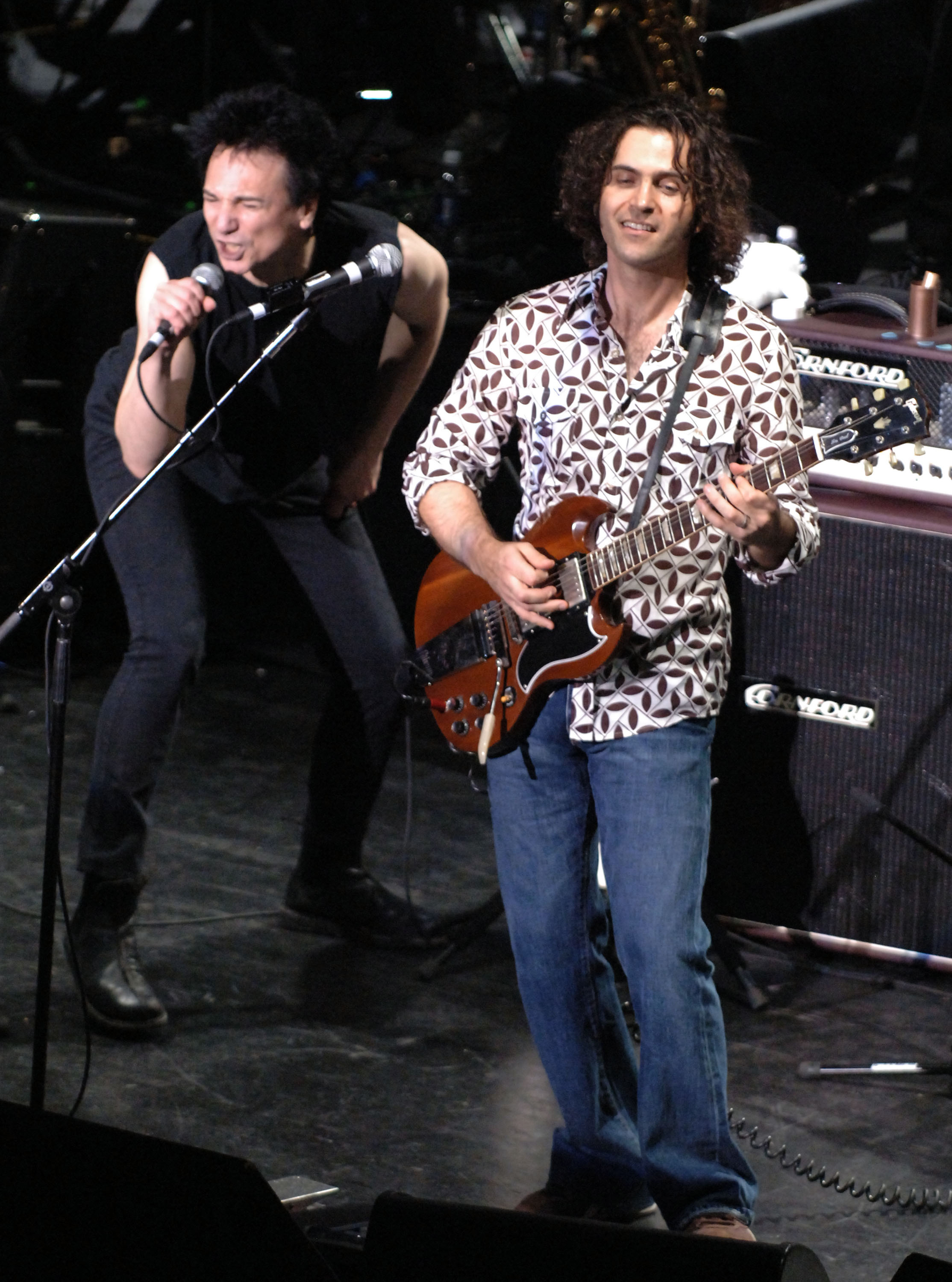 Mega
As you know, Dweezil is an accomplished musician who was exposed to rock and roll at an early age due to his father's success. Shockingly, the 52-year-old star learned how to play the guitar from Steve Vai and Eddie Van Halen. His first single was produced by Van Halen himself and released when he was just 12-years-old.
Now, Zappa carries on his legacy of his father's music by touring with his band called, 'Zappa Plays Zappa.'
According to reports, Marsicano is a private person and keeps most of the couple's personal life confidential. But, the couple decided to appear on an episode of 'Celebrity Wife Swap' in 2014 -- and swapped lives with MLB legend David Justice. At the time, Zappa wrote a blog post describing the reason for appearing on the show.
"Sometimes I enjoy the ubiquitous train wreck-style reality shows that are out there. My wife likes to watch Gypsy wedding shows. Because of that, I know more about the "blinged-out" wedding dress designer Sondra Celli than I should. In any case, one of the shows that I have found amusing over the years is "Celebrity Wife Swap." Sometimes there are some pretty silly pairings and odd behaviors to witness," he wrote.
Dweezil Zappa & Wife Appeared On 'Celebrity Wife Swap' In 2014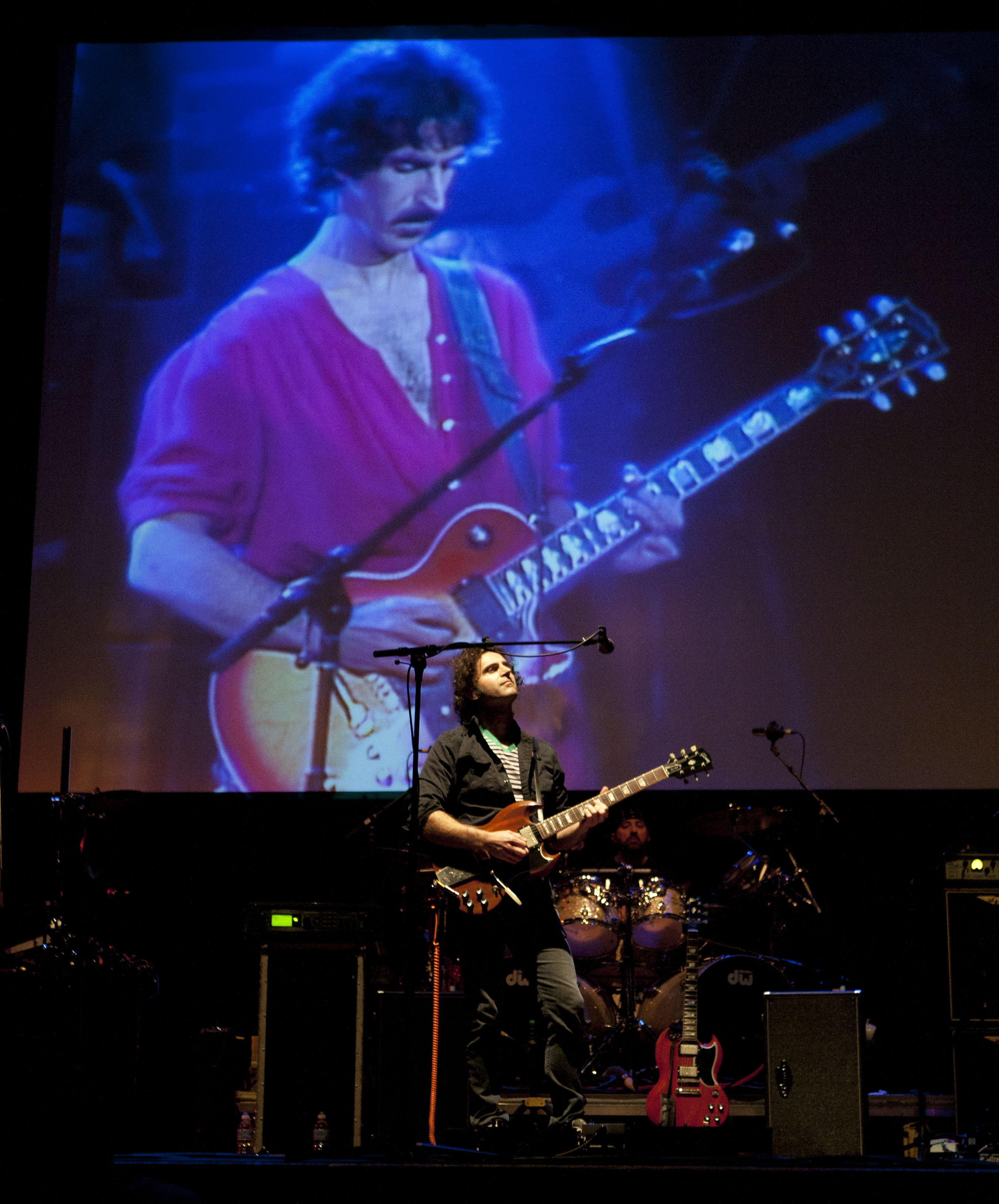 Mega
Adding, "With that in mind it was quite bizarre when the producers called to see if my wife Megan and I would like to participate in the show. Hmmmm…. TV or Not TV… that is the question."
Megan also appeared in a documentary, 'Summer 82': When Zappa Came to Sicily' back in 2013.
Dweezil and Megan reportedly met while Zappa was going through his previous divorce. Megan apparently has accompanied her husband on tours, and she is stepmother to his kids from the former marriage. Dweezil welcomed two daughters with his ex-wife, Lauren Knudson, in 2006 and 2008. Interestingly, Zappa also dated Lisa Loeb, after touring with her in the past.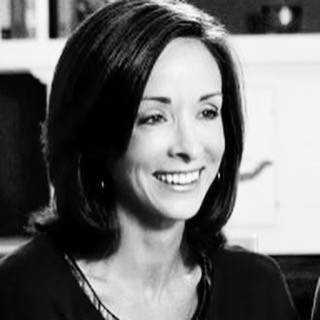 Instagram
In the past few years, Dweezil made headlines after his siblings argued over the Zappa Family Trust. A settlement agreement was reached between him and his siblings Diva and Ahmet which included an agreement for him to stop making disparaging remarks about his family members.