Musician Bryce Vine is heading out on a hotly-anticipated national tour – entitled the "Miss You A Little" tour!
In the past few days, the rapper posted his excitement for his string of concerts today on his Instagram. The tour, named after Bryce's Aug. 2021 single with the same name featuring fellow Los Angeles band, lovelytheband, starts next week in parts of California and Nevada, before heading south to Texas.
Bryce Vine Heads Out On Tour Next Week
View this post on Instagram
The 33-year-old rapper is the quintessential laid-back Los Angelen – his Instagram posts showing the West Coast dream – with him spending time at the beach, jet skiing, and performing in the sunset.
View this post on Instagram
The rapper's songs portray the same, chill, L.A.-vibe anthems that his social media does – especially his song "La La Land" that talks about Coachella and the Hamptons and with lyrics, "Hey baby, waste your time with me in California" – a song you'd listen to while driving down the 101 Freeway with your windows down and palm trees lining your view.
Bryce Vine is the stage name for Bryce Ross-Johnson, who started his music career in 2011. After having put out multiple EPs, his debut album "Carnival" was released in 2019. His songs "La La Land," mentioned above, and "Drew Barrymore," earned spots on the US Billboard Hot 100 Chart.
Bryce Vine Tour Support And Excitement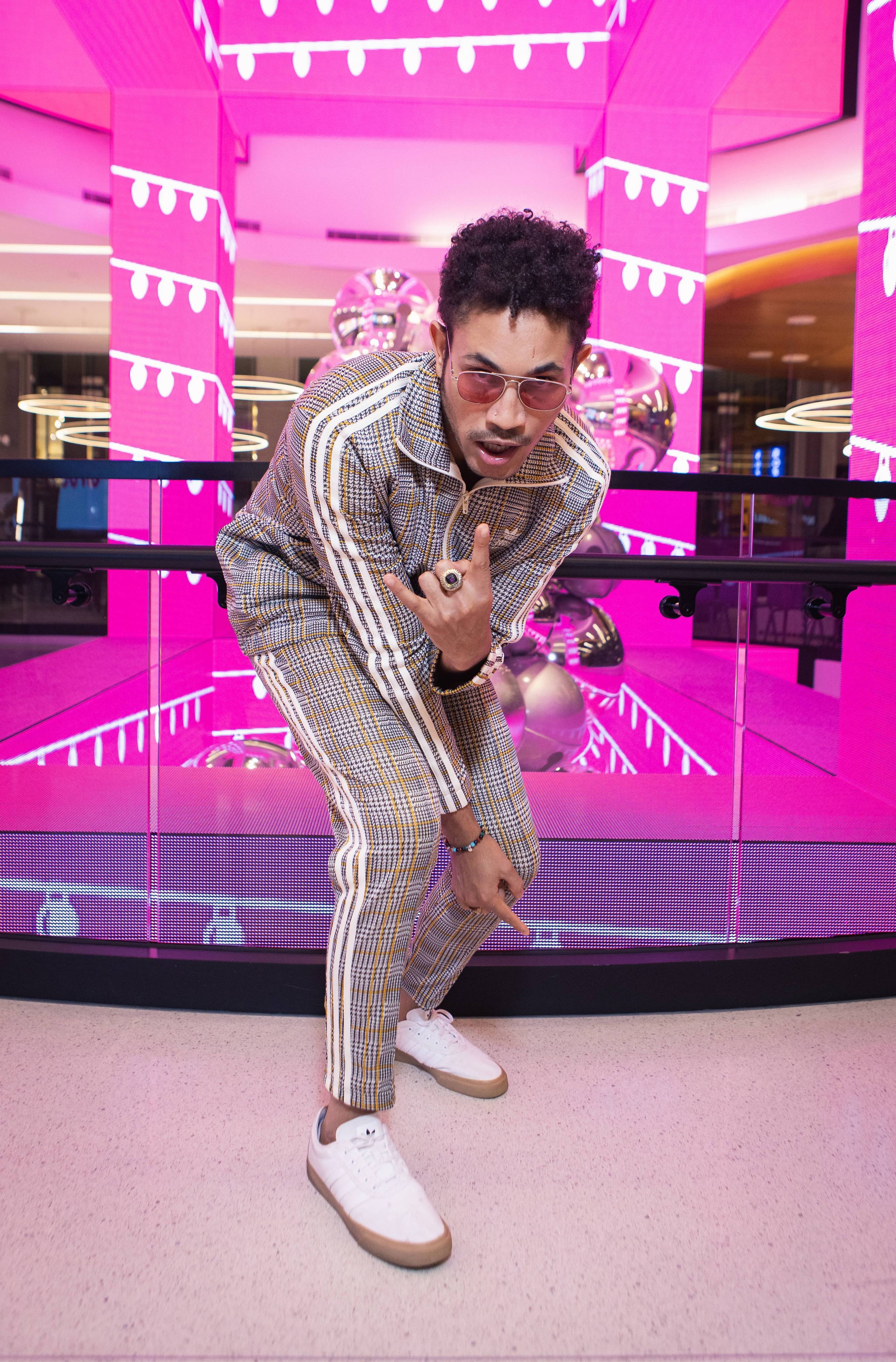 Mega
Bryce's Instagram post also announced the fellow musicians who will be performing with him, with all of them commenting on the post showing their appreciation to join him. The tour will feature direct support from Gianni & Kyle for all shows, as well as Chloe Lilac, Saint Lyor, Abhi The Nomad, and Stay Over for various tour dates.
Gianni & Kyle excitedly wrote: "LETS GO BABY! GAME TIME!" while Abhi The Nomad commented, "Thanks for having me on G."
When Bryce initially announced his 28-show tour, DJ and Vanderpump Rules star James Kennedy commented with fire emojis, with Scheana Marie, also of Vanderpump Rules, showing her support on his posts.
A longtime fan of his has witnessed and honored his progression in the industry and wrote, "I remember seeing you for the shirt time about 6 years ago at the shelter in Detroit and now you're playing St Andrews Hall…so proud of you!! Only going up"
Bryce's New Single 'Empty Bottles' With Mod Sun
Before heading out for his tour, Bryce recently released a new upbeat track, "Empty Bottles," with Minnesota rapper and Bella Thorne's ex-boyfriend -- Mod Sun. The quick-paced, Blink-182-esque beat features pangs of painful lyrics – "Heartbroken, my head can't focus…Eyes opened, I'm way past copin'" – a song to dance to, to relinquish all inhibited emotions.
View this post on Instagram
Mod Sun himself is shaping to have a busy 2022, as well. He will be performing on Avril Lavigne's upcoming "Bite Me" tour this coming May, along with 'Grandson.'
Back in October, he performed at Colorado's Red Rocks Amphitheatre with Machine Gun Kelly, and most recently, he released a video for his song, "Down," with Blink-182's Travis Barker.
Bryce posted a video on his Instagram performing the song to a small club crowd, which he called "my favorite bar in front of my favorite people."
Catch Bryce Vine on tour in January and February, so that he doesn't "miss you a little."