Actor-rapper Chris "Ludacris" Bridges showed just how he can "Stand Up" for the community at large.
On his Instagram account, the musician posted a video where he inconspicuously handed out food gift cards to homeless people. At the time, he didn't show his identity to the people he handed the cards out to – to him it wasn't about fame or winning popularity with the people he met – it was about reshaping his father's rhetoric.
According to Luda, his father previously told him, "If you give a homeless person money they're just going to go buy booze wit it."
Instead, he provided food gift cards to people so they can sustain themselves nutritionally.
View this post on Instagram
The Ludacris Foundation
The 44-year-old isn't just helping the homeless this Christmas, he's giving people the chance to celebrate Ludacrismas, too, through his foundation.
Ludacris created The Ludacris Foundation 20 years ago, and it paves the way for success and leadership for children, young adults and families, by partnering with entertainers and nonprofit groups such as Boys & Girls Clubs.
Ludacris leaves his nonprofit's footprint in many "Area Codes," including in his hometown of Atlanta, and in Chicago, Los Angeles, Miami, New York, and Washington.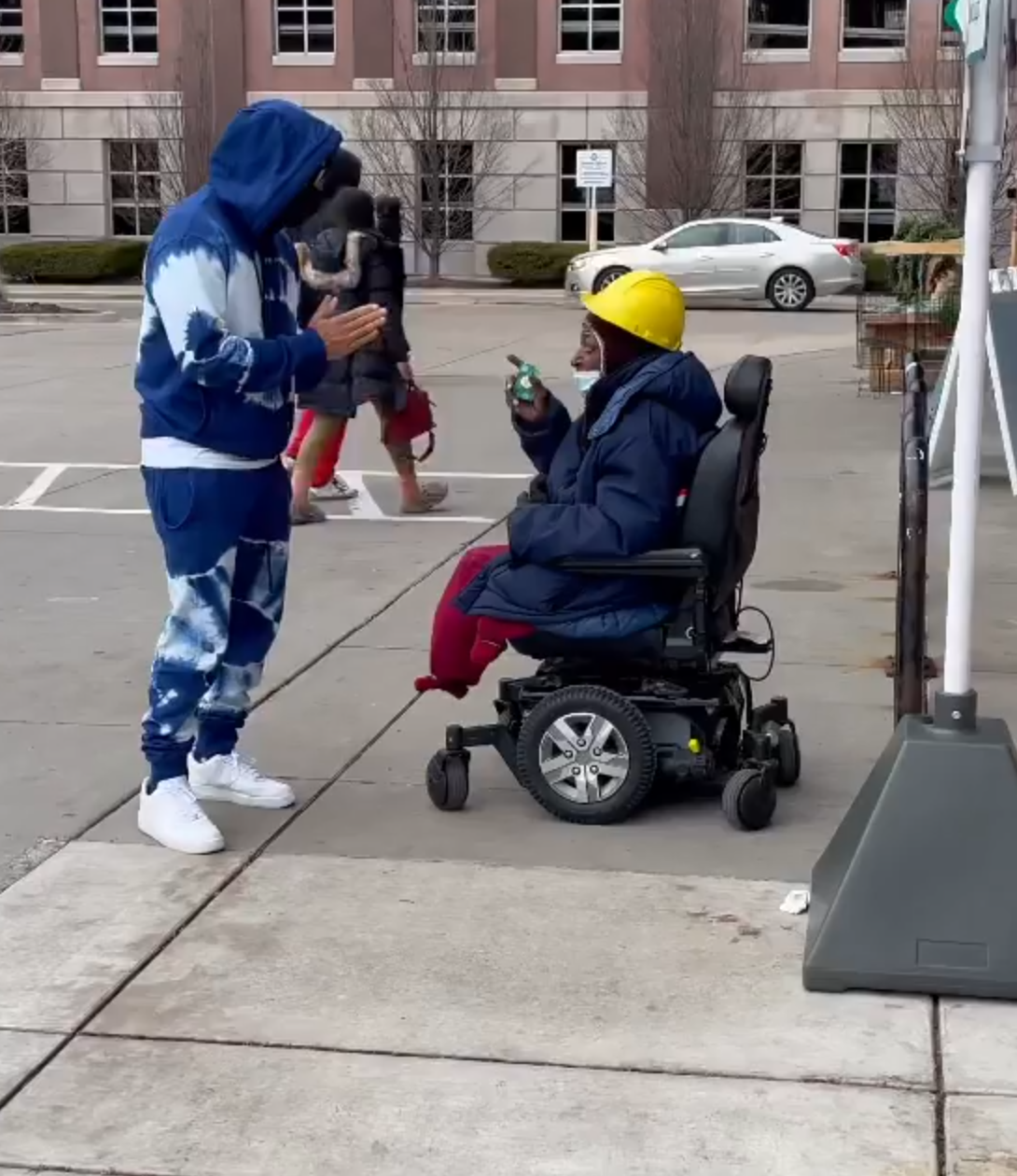 Instagram
Spreading the Ludacrismas Cheer
The foundation's Instagram showcased a multi-day, good-deed fest with volunteers spreading joy each day of Ludacrismas. On one of the days, volunteers, along with Santa, showered multiple families with presents. Volunteers also dropped off coats to Children's Healthcare of ATL, a pediatric hospital, to ensure their warmth and happiness.
View this post on Instagram
The hospital's confirmed The Dirty South rapper joined the families staying at the hospital for their annual Ludacrismas holiday party, complete with Santa, a gingerbread man – and of course, toys. Luda excitedly interacted with the patients and snapped photos with them. Fellow Atlanta-bred rapper, T.I., also visited with the patients that week and celebrated and danced with one of the hospital's tiniest patients.
View this post on Instagram
Through the foundation and other charitable activities, Ludacris, along with foundation president Ms. Roberta Shields act on this premise:
"Ludacrismas – it was simply to bring joy to as many families as possible, and to remind them that no matter what they may be currently going through, there is ALWAYS a blessing waiting for them on the other side!"
Karma Bridges Spreads The Good Karma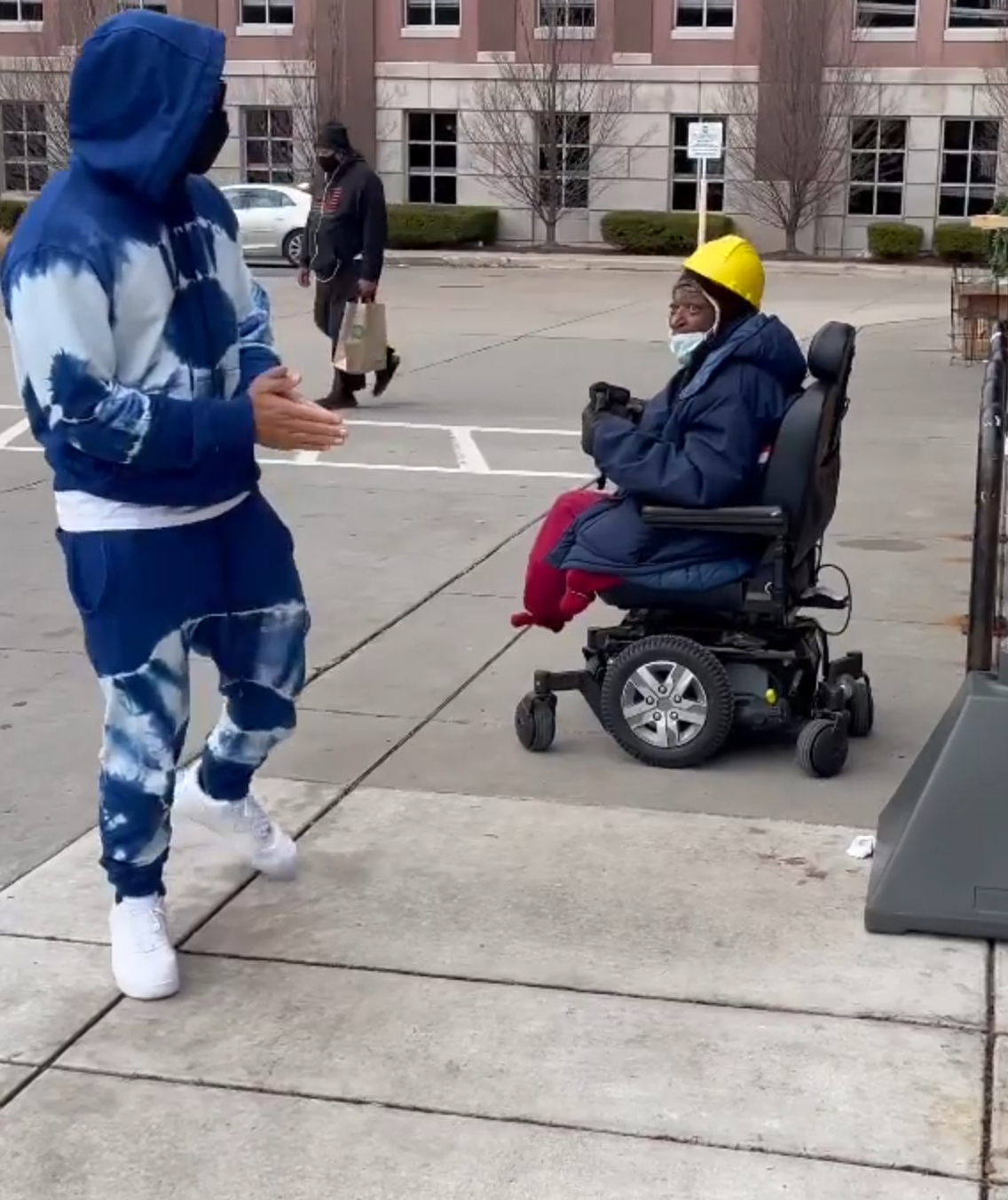 Instagram
Ludacris' daughter, Karma, added another element to the celebrations, as well. Ludacris recently created a Netflix show in her honor, "Karma's World," which is "a series about an aspiring artist with big talent and an even bigger heart," according to the show's Instagram account.
In the same positive vein, the foundation provided "Karma's World"-themed gift bags to the children at the hospital.
View this post on Instagram
Aside from the Netflix show, Ludacris is now a published author and wrote two books so far in the "Karma's World" Series, which are now set for presale, and officially launching in June of 2022.
Merry Christmas!