Tory Lanez just dropped his new 1980s style album, amid fighting a criminal case for allegedly shooting Megan Thee Stallion.
Over the past year, Tory Lanez has been experimenting with albums, with various music genres. These have included hip-hop and R&B. Two months ago, the Toronto rapper went on to announce that he would be releasing an 80s album, titled "Alone At Prom." Tory went on to release two singles for this project, which were "'87 Stingray" and "Lady Of Namek."
View this post on Instagram
On Tory's "Alone At Prom," he treats fans to 11 new tracks, with the only featured artist being Tee.
The immediate fan reactions for Tory's latest project have been overwhelmingly positive, as they praise his versatility, in being able to record music of a myriad of genres.
'Alone At Prom' also impressively marks the second album released by Tory. Back in February, he put out his "Playboy" project. This served as the "R&B capsule," of the different genres of albums he's consistently been putting out.
Playboy contained 12 tracks in total, with an appearance from Chris Brown, on "Feels." Playboy went on to see a number 43 debut, on the Billboard 200 chart.
Tory Lanez Still Dealing With Megan Thee Stallion Case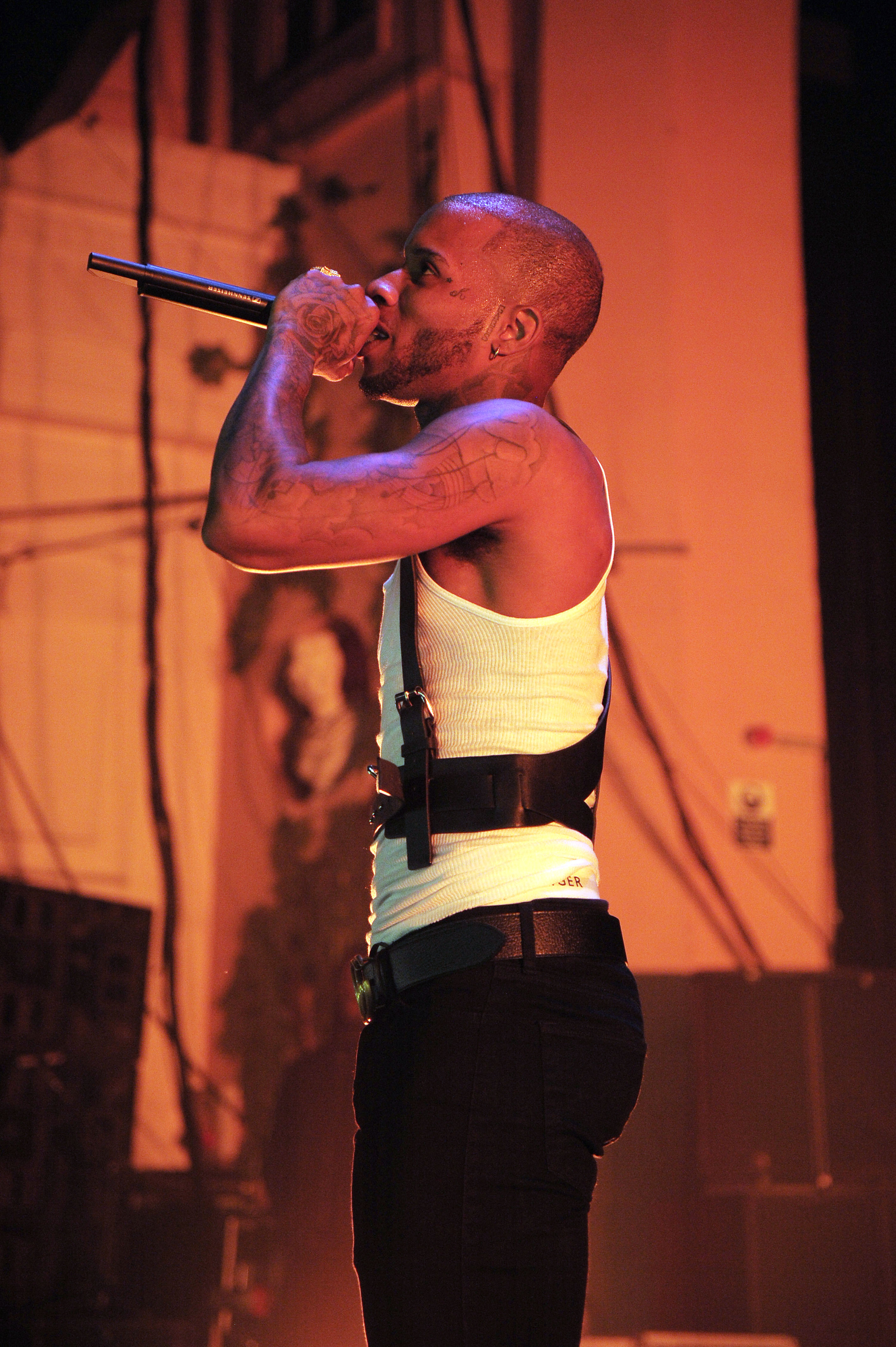 Mega
At the same time, Tory has since become one of the least favorite artists in the music industry, since the fall of 2020. This is due to him allegedly shooting Megan Thee Stallion in July 2020, after a party in Los Angeles.
Megan revealed in August that Tory was the one who shot her in her feet. The Houston rapper took to her Instagram feed to emphasize that Tory is the one who committed this crime. In October, Tory went on to be charged with felony assault, in this case. If convicted, he faces 22 years and eight months in prison. The rapper has since pleaded not guilty.
In July 2021 though, Tory ran into some more legal issues, due to the protective order put in place, against him. This order barred him from coming within 100 feet of Megan Thee Stallion. Tory allegedly violated the order after he was brought out by DaBaby, to perform at the Rolling Loud music festival in Miami.
Tory's controversy with Megan came three months after he was one of the most popular personalities on social media. At the beginning of the COVID-19 lockdowns in the US, he entertained fans by performing his "Quarantine Radio" shows on Instagram Live.
Tory Has Been Cleaning Up His Image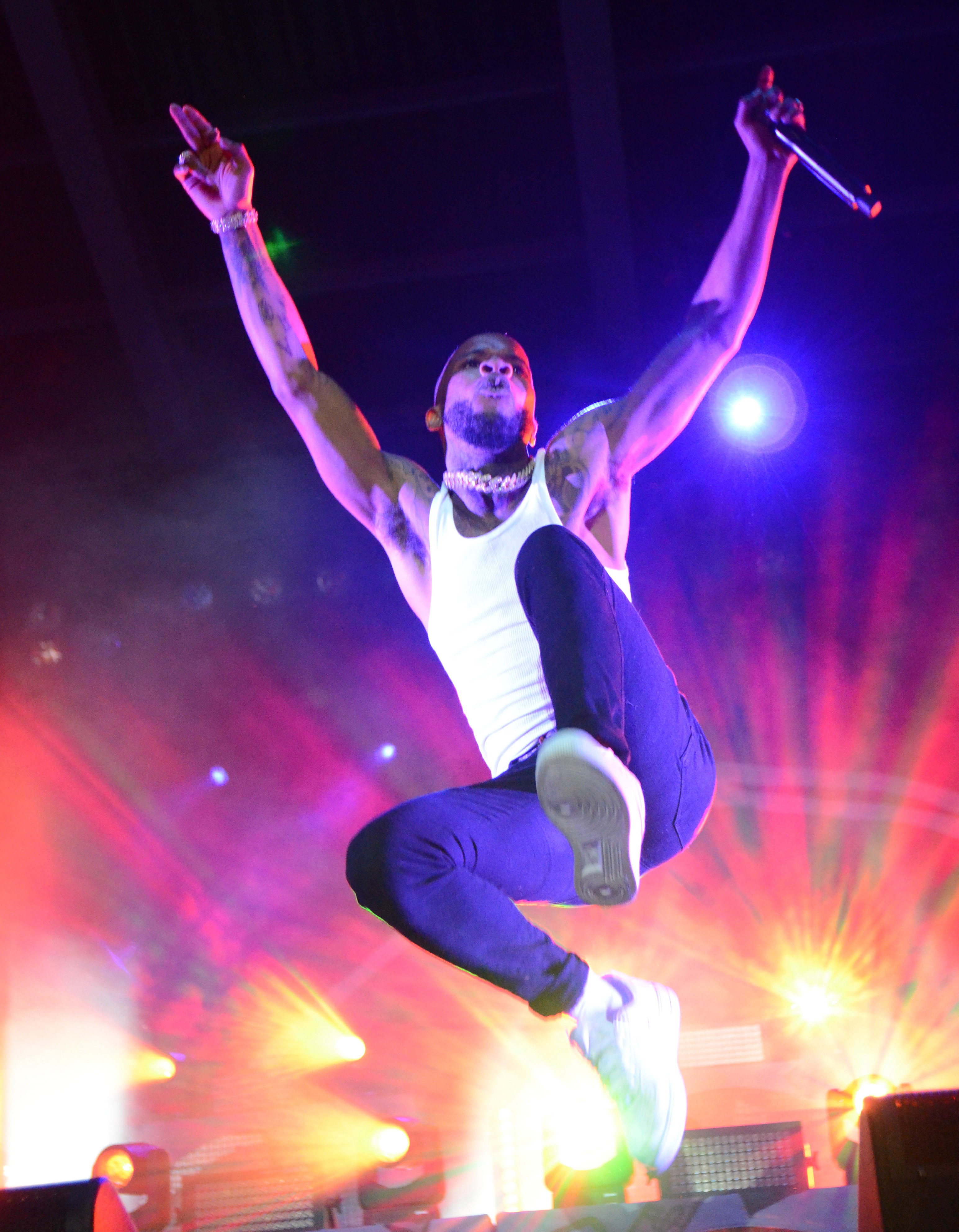 Mega
Despite Tory being "canceled" by much of social media due to the ongoing Megan legal case, he still has a very solid fan base that still backs him.
Even with the negative publicity, Tory continues to give back to the community. In February, he distributed his new Umbrella alkaline water to communities in Texas and Louisiana, after the brutal winter storms that they suffered. Tory was seen bringing cases of this water to local residents, as he took steps needed, to help them get back on their feet.
The rapper is due back in court for the shooting case next year.