It's been almost two years since rising Brooklyn rapper, Pop Smoke, was shot and killed in Hollywood Hills -- and now, new music is reportedly being released featuring him.
As you know, the incident occurred while Pop was in Los Angeles, when around 4:30 am five men reportedly entered the home, with plans of robbing the rapper of his jewelry. The musician was murdered during the robbery.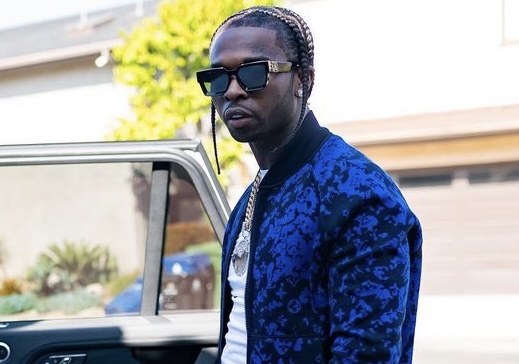 Pop Smoke in his last Instagram photo.
More Posthumous Pop Smoke Music Is Coming In 2022
Plenty of posthumous Pop Smoke music has been released since his death, and more is said to be on the way, this year. According to one of Pop's producers, the music should drop in the next year.
The producer -- 808 Melo -- took to Instagram to say "New music 2022. #LLPS." Melo has worked on Pop's previous three projects.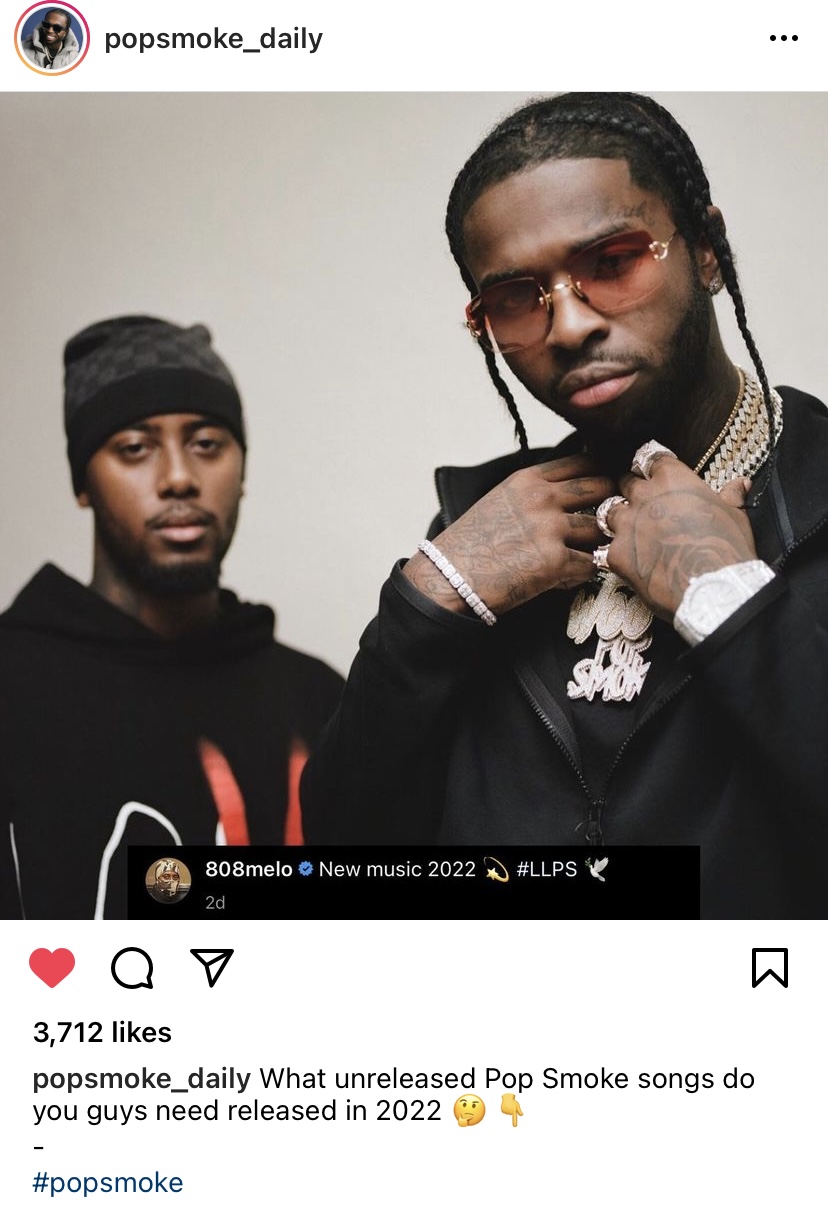 808 Melo confirming new Pop Smoke music coming in 2022.
Pop's Second Posthumous Album Was Released In 2021
Pop has had massive success with his posthumous material, as his "Faith" album was released last summer. This debuted at number one on the Billboard 200 chart and became his second consecutive number one album.
The initial fan reaction wasn't very positive for Faith, as many believe that this project contained too many featured artists, and was too "commercialized." Some of the featured stars included on Faith were Dua Lipa, Pharrell, Kanye West, and Rick Ross.
Pop Smoke's First Posthumous Album Released In 2020
The posthumous material that was praised by most of Pop's fans was released back on Pop's birthday, in July 2020. This was "Shoot For The Stars, Aim For The Moon," as that also debuted at number one on the Billboard 200 chart.
Notable collaborations on this album included Lil Baby, Quavo, 50 Cent, Future, DaBaby, Tyga, and more.
Pop's Gravesite Reportedly Vandalized
Back in September, Pop was trending on social media again, after it was shockingly reported that his gravesite had been vandalized. The gravesite area was visibly damaged, and it appeared that the suspects even attempted to pull the casket out.
"So, chips leftover from either them trying to break in or from it being fixed to at least have it covered," said Pop's mother Audrey Jackson, in her Instagram stories. Adding, "But this was unnecessary, whoever you are. Whoever you are, you have my attention. Now, what!?"
In the end, $500 in damages were reported and no suspects or arrests have been made, related to that incident. The gravesite is located in the Green-Wood Cemetery in Brooklyn.
One Of Pop Smoke's Murder Suspects Didn't Want Him Killed
There were four suspects in Pop Smoke's murder case, as a 15-year-old is said to be the one who pulled the trigger, that took the "Dior" rapper's life. In October, one of the suspects, 20-year-old Corey Walker, revealed that he didn't want Pop dead.
According to Rolling Stone, Walker initially told the shooter to use a vase to injure Pop instead, and not use a gun. Walker's attorney Christopher Darden revealed this, in an attempt to get Walker's charges dropped.
"It is clear from the evidence that [Walker] did not enter the house, was not armed, and did not personally kill the victim," said Darden in a motion filed. "Moreover, the evidence is clear that the defendant did not share the actual killer's intent to kill."
The new music is set to be released in the next few months.
R.I.P.