Two powerhouses of Portland, Oregon music and sports culture are slam-dunking together for a great and common goal.
Rock music hotshots Portugal. The Man connected with NBA star Damian Lillard and used their stardom to support human rights and environmental protection.
If you don't know, Portugal. The Man is a five-man indie rock band based in Portland, Oregon, that sustained alternative rock success for over a decade before feeling mainstream accolades in 2017. The band's hit song, "Feel It Still," slammed the Billboard Top 100 chart that year and the band also won a Grammy for "Best Pop Duo/Group Performance" for that track.
Choosing to mobilize their fan base to benefit the community, the band fuses their music with philanthropy through their foundation of the same name – PTM Foundation.
The PTM Foundation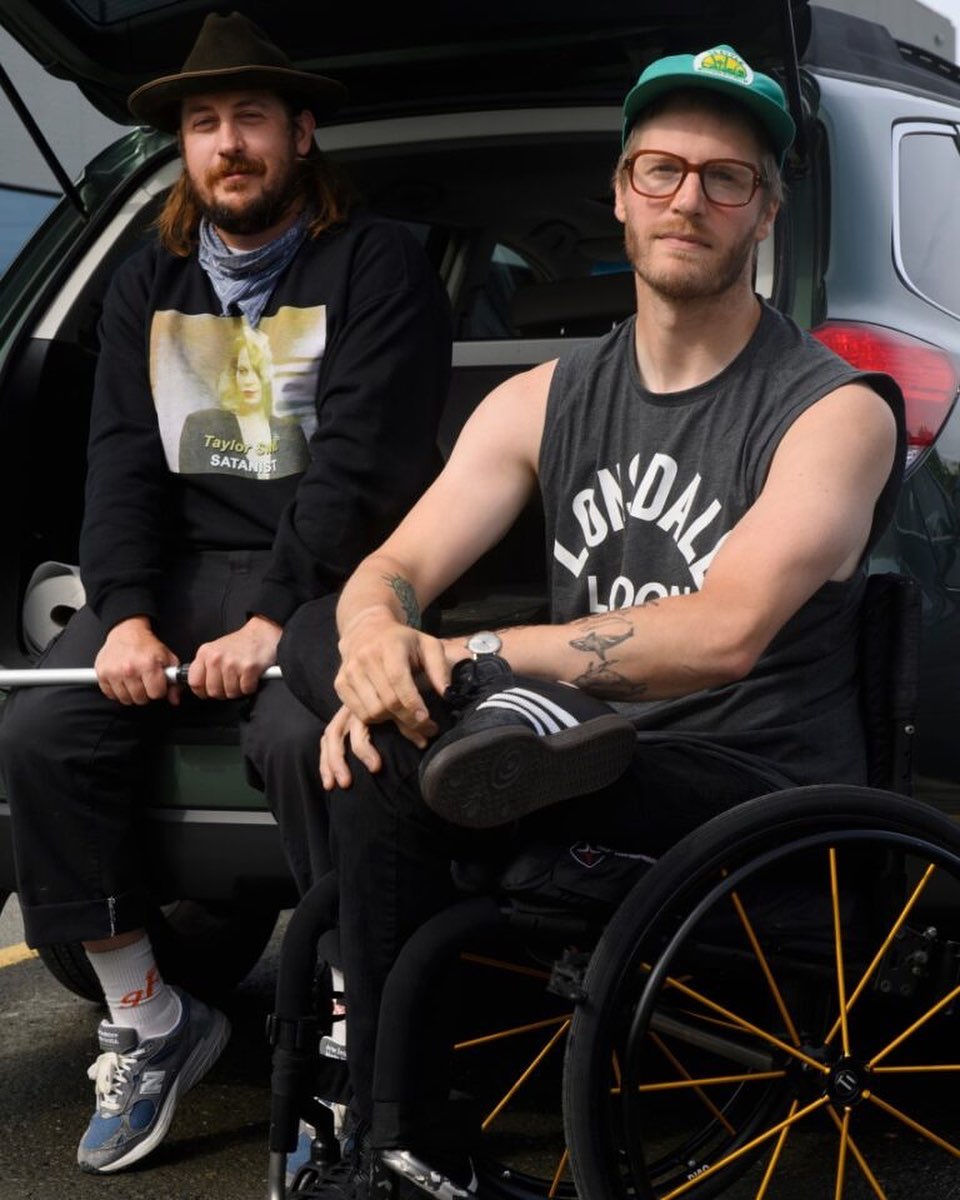 Instagram
Established in 2019, the foundation focuses on facilitating open conversation and working towards solutions for plights that disenfranchised people face. The foundation's efforts have included supporting Indigenous Peoples with Covid-19 relief, helping youth enduring homelessness, community health efforts, and disability rights.
"We are intentionally creating space for community voices to be front and center, by way of Portugal. The Man's musical platform," their vision and values statement reads. "We are not speaking on behalf of the communities we engage, but simply sharing our spotlight. PTM Foundation strategically serves as a conduit wherever we go…"
Eric Howk, the fivesome's guitarist, knows all too well about facing plights. He himself was paralyzed with a spinal cord injury in 2007. Howk continues to play shows in various small and larger venues, and faces dangerous accessibility issues more than half the time – he was part of facilitating a larger conversation regarding the Americans With Disabilities Act.
View this post on Instagram
These are just a few of the issues the group is dedicated to helping with, alongside their community partners.
The musicians are also huge Portland Trail Blazers fans, and even bigger fans and friends of the basketball team's star, Damian Lillard.
Damian Lillard's Philanthropy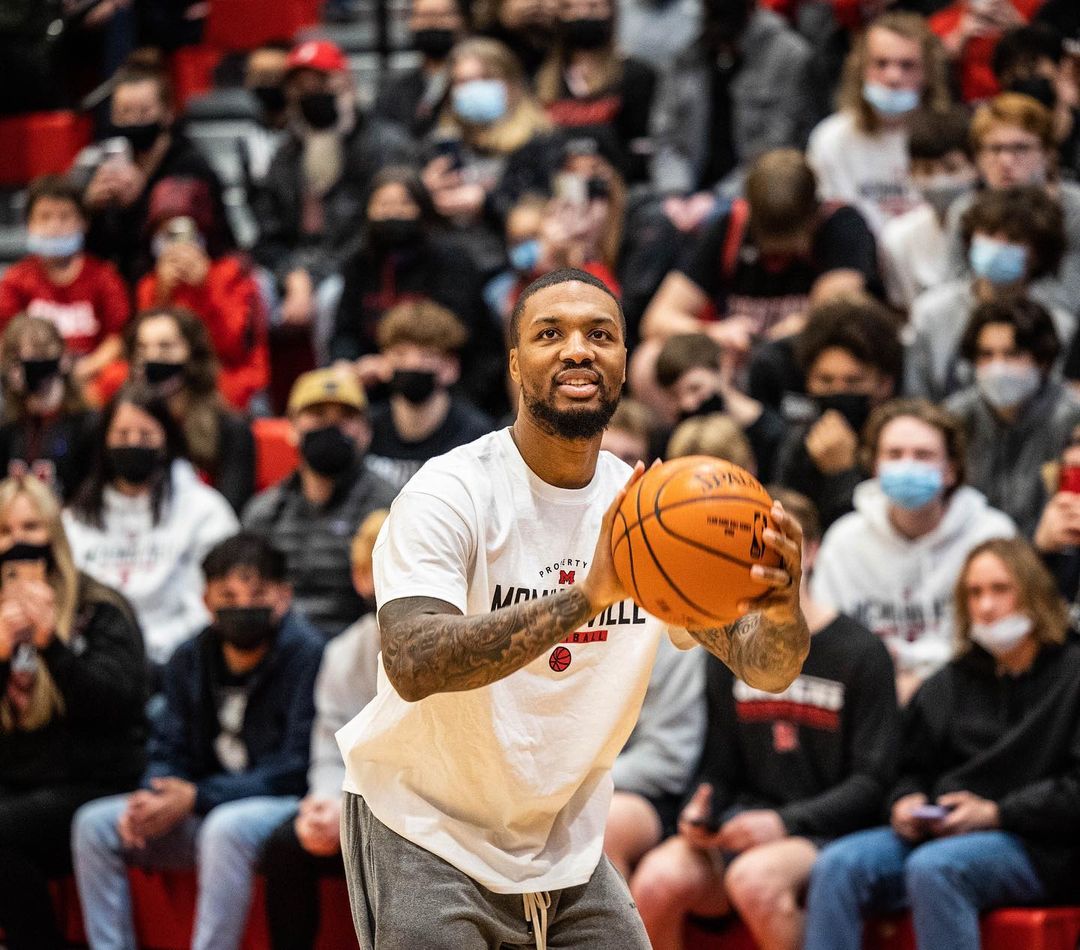 Instagram
Lillard possesses an impressive charity-boosting, game-playing, and business-owning resume. The Portland Trail Blazers' point guard, who put up 39 points to defeat the Philadelphia 76ers this past Saturday, hosted his first-ever "Threes for Charity" event the next day at a local high school in Oregon. Lillard hosted the event through his car dealership – Damian Lillard Toyota – where he shot three-pointers. Each successful three-pointer became a charitable donation.
The basketball star raised $20,000 through his inaugural event – with one of the beneficiaries being the PTM Foundation.
The band gratefully posted a photo on their Instagram account of the NBA star proudly displaying the giant check noting Lillard "always coming through for community."
View this post on Instagram
Portugal. The Man and Damian Lillard's Partnership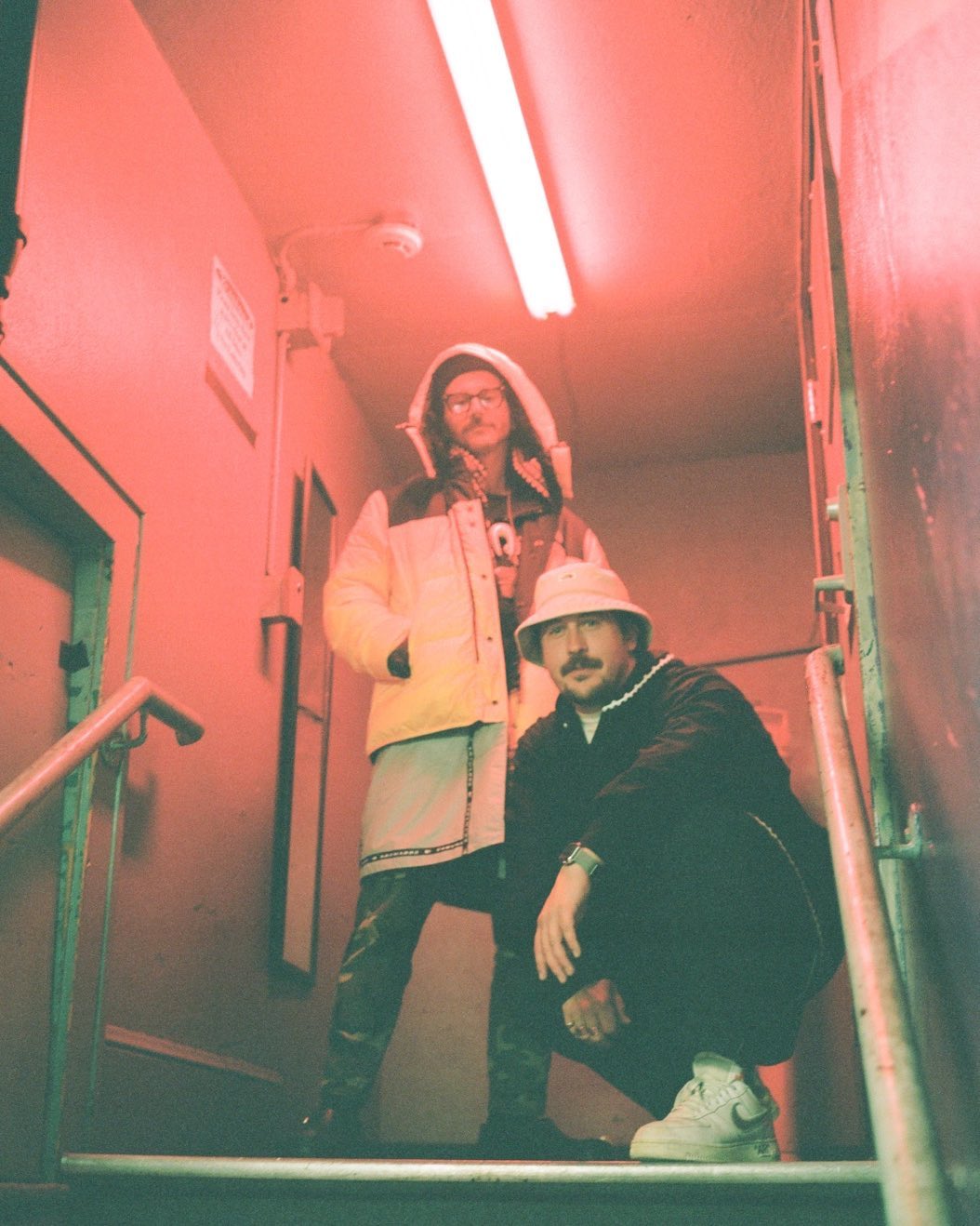 According to NBA.com, the music-sport counterparts have partnered together before – the band collaborated with the Trail Blazers on a music video for their song "Who's Gonna Stop Me," with Lillard narrating throughout the video.
This production paid tribute to the Native American tribes and culture that has been an established tradition where they live. Also, in Portugal. The Man shows, the band frequently shows their Oregonian pride – they often boast Trail Blazers jerseys, with occasional appearances from Lillard.
Lillard, also known as the rap moniker Dame D.O.L.L.A., has four studio albums to his name and has been on stage with Portugal. The Man hyping up the crowd during their shows. Lillard – who was previously named a finalist for the "NBA Cares Community Assist Award" – also showed his gratitude to the band and the band's foundation for the work they do, on his car dealership's Instagram.
Aside from their foundation work, Portugal. The Man has an upcoming tour with Alt-J, Sir Chloe, and Cherry Glazerr beginning next year – where they will continue the community work that Lillard helped support.
View this post on Instagram