Lexy Panterra has a message for all the girls out there…to rid themselves of any cheaters in their lives!
Lexy Panterra Releases Empowering Anthem, "Girls"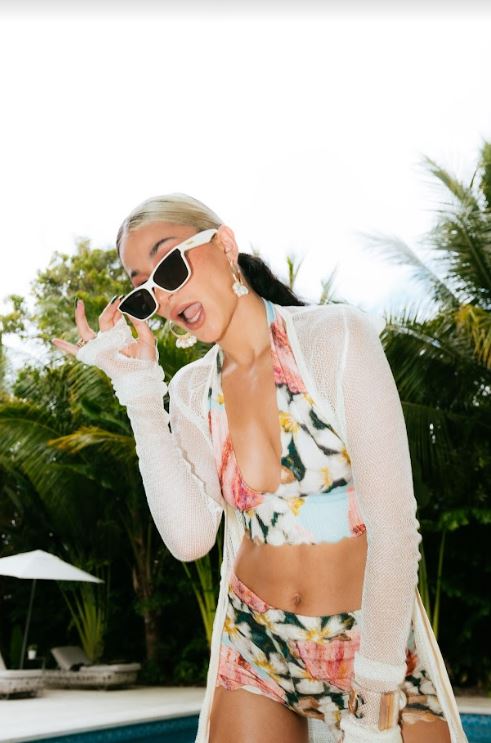 Cristine Jane @visiblevibez_
The 32-year-old Persian multi-millionaire singer, dancer, entrepreneur and OnlyFans "LexTwerkOut" mogul released a new song today called "Girls," and according to her TikTok promotional video, it's about "confronting that 'F' boy that needs to get out of your life."
With the lyrics, "LA's small/did you forget you're a celebrity?" the song is about a man Panterra was she dating in the entertainment industry.
When Panterra found out he was cheating on her, she told him to message other girls instead, and if he wasn't going to fall for her, she didn't want to fall for him either. She decided to walk away.
"How do you expect to get away with these things?" Panterra asked. "The industry is too small. I hear things, we all hear things, I'm going to find out. They act like they're the only ones – no, I have a roster too."
She does have a star-studded roster. The most subbed creator on OnlyFans has collaborated with DJ Snake, Major Lazer and Lil Yachty, and models sizzling poolside photos to 2.8 million Instagram followers.
View this post on Instagram
Lexy Panterra's Forthcoming Album Money, Sex And Love Songs
Prior to the "Girls" release, the entertainment phenom released "Hip Bone," which will hit streaming platforms in June, and also debuted "Booty On Her," a "strip club anthem" featuring Trina.
The busy entertainer extraordinaire plans to follow up the release of "Girls," with a music video as well as a new album, Money, Sex And Love Songs, which is set to release later this year.
The album title revolves around something that's important to her – love. She even has "love" tattooed on her arm in Farsi.
"Love has always been a huge part of my life, and finding the one, and dating, that's just been a really big center," Panterra said. "That's just what I write about mostly; that's what inspires me the most."
After dating men in the industry, she's still working on finding "the one" and working through the highs, heartbreak and disappointment that comes with it.
Even with the dating lows she's experienced, she's grateful to go through the dating process and knows fans can resonate. She continues to learn where to put up boundaries where necessary, and what to bring to relationships.
For the singer, there are lessons learned through each relationship that she wants to share with fans through this album.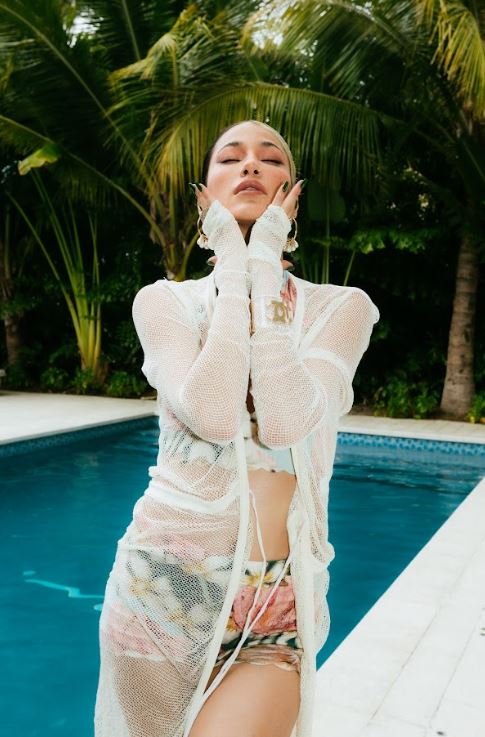 Cristine Jane @visiblevibez_
Lexy Panterra Is Excited For Her Acoustic Songs
Aside from sharing her experiences with listeners, she's excited for this album because it'll show fans a new musical side to her.
On the album, fans can expect to hear multiple versions of the singer. There will be pop songs as Lexy, the girl who grew up with the Valley Girl, L.A. pop scene. There will also be songs by her rapper alter ego, Virgin Lex, the girl bred from the grit of Sacramento, and there will also be acoustic songs.
Panterra is a proud Gemini and knows her moods and phases change often, and wants to show all of it through R&B, pop and rap.
"It's really a mixture of who I am, and I don't want to change that for anybody," Panterra said. "That's why I like to be independent as an artist because I can do that, and no one's going to tell me that I can't."
As Virgin Lex, she started getting into rap because she wanted to put more words in her songs to explain her stories and experiences as much as possible.
Her major standout on the album, though, will be her acoustic music.
She's able to show her vocal range, and prefers performing with a live band because she can drift off the beat and improvise.
Having grown up listening to Mariah Carey, Celine Dion and Whitney Houston, Panterra wants to continue singing, and introducing powerful ballads to her repertoire.
"I'm a real singer and some people may not know that yet because I haven't dropped too many records like that…I'm excited for people to see that side of me."
Check out Lexy Panterra's new song "Girls" here